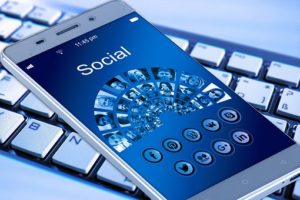 Most businesses today have an online presence.  About 2 decades ago, this wasn't the case.  Most businesses, especially local businesses advertised through flyers, postal mail and yellow pages.  Today however, nearly all businesses have a website presence.  They also do some form of marketing online, whether its social media, paid advertising, map listings or organic search.
What are search engines and how do they work? Search engines like Google simply dominate the search engine industry with complex algorithms to decipher and select the best websites to rank at the top in order for the person who is doing the searching to find their exact match query.  Many business organizations will hire an in house marketing team, while others hire professional advertising agencies.  Within these agencies, we have experts in various areas. One area is paid advertising.  The expert in this case has to bid high enough for each keyword their client is advertising for with an adspend budget that satisfies this need.  The challenge here is that once the adspend runs out, the advertisements stop running and there is no way to find the business online, unless they are already a popular establishment.
The other area of advertising online is what we call organic rankings.  Many businesses achieve this eventually through age and time as their websites mature with more relevant content and information for the person doing the searching.  However, within marketing agencies, we find the seo expert.  These search engine optimization experts understand to a point, what the google algorithms are looking for and thus have the ability to manipulate the search results by optimizing different aspects of the client website they are trying to rank.  These same seo experts also have the ability to obtain references from other similar websites.  This reference point are called links or backlinks as they are popularly known.
For local businesses, there is yet another way to advertise online, along the lines of the organic listings.  This is called the maps or 3 pack listing.  Essentially the maps listings are typically the 3 listing placements under the paid ads and directly above (in most cases, not all) above the organic listings. The 3 pack is a very powerful placement of a business's website for the fact that it appears at the top of the first page of google for that particular search result.  This listing is also visible and useful to a mobile user who can simply click on the phone number within the listing and dial the company while on the road.
If you're looking to bring more traffic and search results for your business, you may want to consider hiring an seo agency to handle a portion of your marketing needs.  It is one of the best forms of money spent in terms of returns if the seo agency can get you ranked at the top of Google.  If your seo agency can do this, then you will reap the benefits of more visibility on the search engines coupled with an increase in sales if you have a good product or service and in turn earning more profits.
Interested in hiring an seo agency to handle your online marketing needs?
Wayne Vass SEO is a Houston based online marketing agency.
Wayne Vass SEO
1001 Texas Ave Suite 1400
Houston, TX 77002
+1 855.940.2211 – Toll Free
+1 281.201.5185 – Local